Details

Friday, 15 April 2016 19:01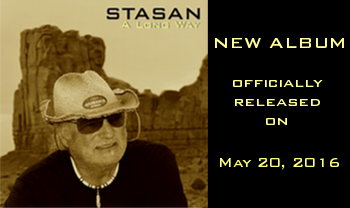 RELEASE OF NEW SOLO ALBUM.
Stasan´s first solo album A Long Way is set to be released on May 20, 2016.
For the CD release concert, the American based singer, songwriter, and guitarist returns to his roots, the South of France, where he has been living for many years.
The VIP party to celebrate the release of Stasan´s debut album is taking place in the Provence on Friday, May 20. One day later, on Saturday, May 21, a private concert is set in a private winery. Both events are by invitation only. More information to be announced soon.
To attend the private release concert contact Stasan here.
To preorder the album click here.